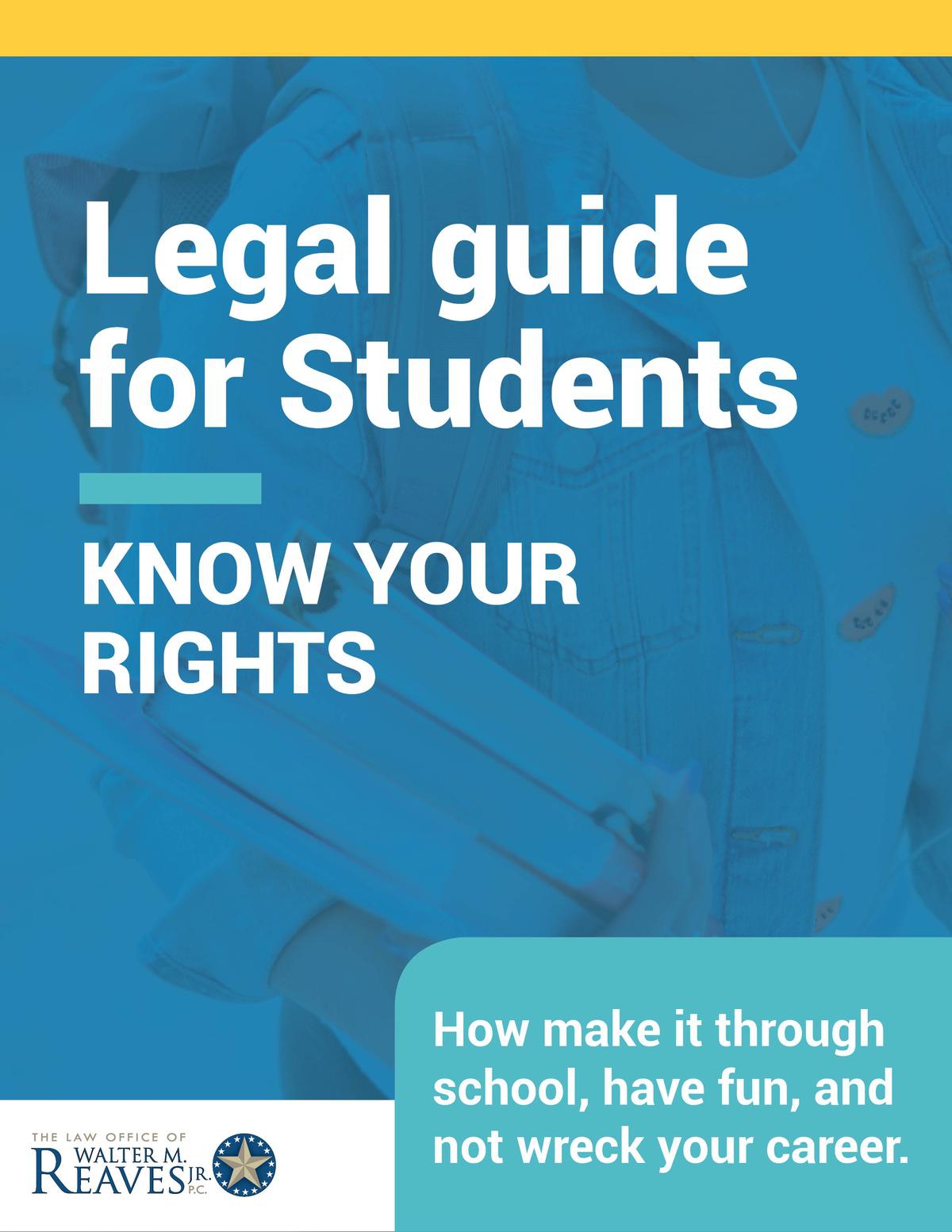 You Can Have Fun and Stay out Trouble at the same Time
For most kids, going off to college is the first time you've been on your own and able to make your own decisions. You go to college for the education, but also for the experience. A big part of college is socializing, which involves having fun. Unfortunately, far too often that having fun can sometimes lead to getting trouble. Over the years I've represented hundreds of good kids who did stupid things. I've also raised two of my own, so I know what can happen.
You can have fun and stay out of trouble at the same time by simply using a little common sense. In this guide I've set out 6 tips and 2 rules that if you follow them will make sure you make it through school without having to call me - or any lawyer. Better yet, you won't have to call your parents. Those tips include:
How to avoid problems at parties where people are drinking
How to avoid getting arrested for something your friend does, and
What not to do if you do run into problems
Get your FREE LEGAL GUIDE FOR STUDENTS now. Better yet, get several - one for you and one for your friends.
If you don't follow my advice, or you see this too late, you still may have options. We will be happy to talk with you, and let you know your options and how we can help. Whatever you do, don't wait and don't ignore it. Most problems can be fixed, but they don't get better with time.
If you're still reading this and haven't downloaded your free Guide, do it now!