Get SCHOOLED Before Heading Back To School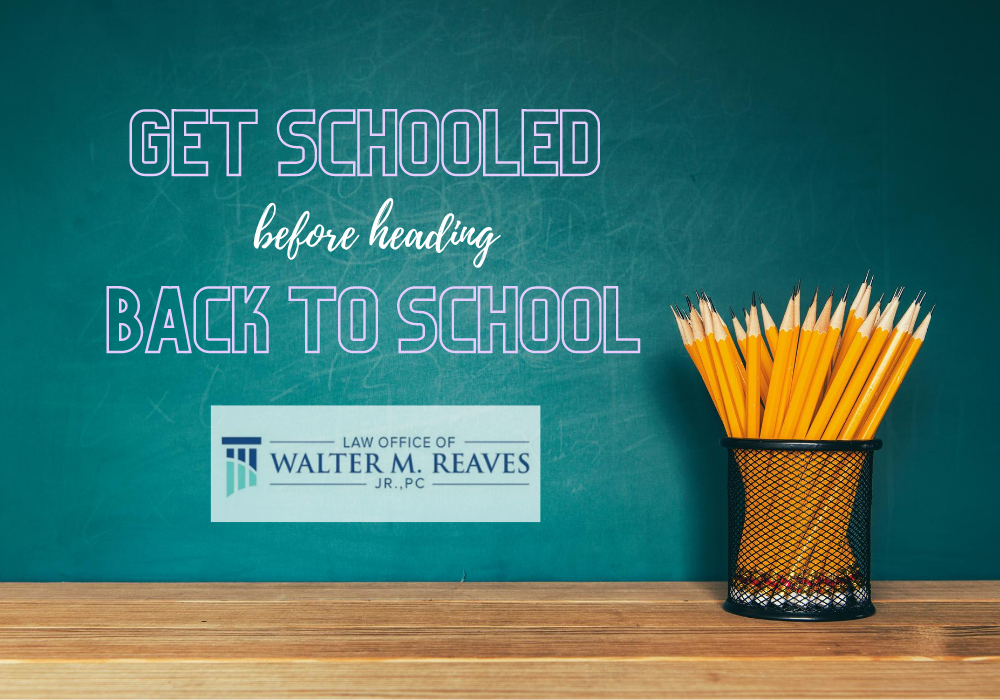 This is it-the end of Summer.
Or maybe it's the end of Spring Break.

Regardless, we are sending our kids back to school.

According to Central Texas College Profile, over 20,000 of these "kids" are young adults headed to college.
The world is at their fingertips, but unfortunately, the majoirty of these kids have NEVER experienced this dramatic level of freedom or responsibility.

While our primary practice is to help navigate clients through what is typically the hardest time of their life, our main focus is people.

We have put together a College Survival Kit for both parents and students alike, in hopes that our Student Rights booklet will save a headache (and money) down the road, and also to help navigate new uncharted waters should you or your student fall in the legal system.
This kit includes a legal guide for students, local coupons/discounts, and additional goodies from our office.​ I guarantee you're going to like it! (Hint: there's food involved)
This is all free of charge, and you don't have to commit a crime to get it.
Questions? Give us a call at 254-296-0020 and we will get your free kit out to you. What do you have to lose?