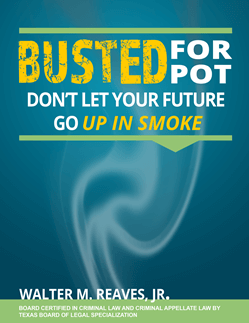 Get our FREE Handout - Busted for Pot - Don't Let Your Future Go Up in Smoke, and find out what most people don't know about marijuana charges. In this free download, you will learn:
How serious the charges are
Mistakes to avoid
How to avoid conviction
How to reduce the impact on your life
and much more!
Your future is too important to gamble with. Don't make your one mistake worse by not taking it seriously. Hire a lawyer - you'll be sorry later if you don't.
Watch this video to learn how to Contest Police Search
If you would like to talk with us about handling your case, give us a call at 254-296-0020, or fill out the contact form on this page.
Request This Free Download